Corporate Renting
---
We only LET properties so we give the service our full attention.
We work closely with local companies and their employees and secondments to offer a professional, efficient service to smooth the way to find suitable properties within northern Lincolnshire.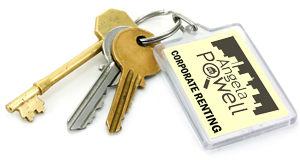 We also work with Relocation Agents bringing clients into the area.
We have a Furniture Rental Department to cater for all your furnishing needs whether you require a basic package or a fully furnished house to enjoy home comforts.
Angela Powell Property Management have worked with companies including Conoco Phillips, Total (LOR), Corus, BWSC, DMA and Dong Energy.
We also have connections with Insurance Companies/Agents who are looking for emergency accommodation for clients.
The vast majority of our clients are investor landlords, which is an advantage to you as it means that the properties can be available for longer term lets if required.
We are an independantly owned Letting Agent in purpose built offices and are here to assist you with all your rental requirements.
Please contact Rachel, Alison or Hayley who will source suitable properties for you and carry out all the preparation work on your behalf.